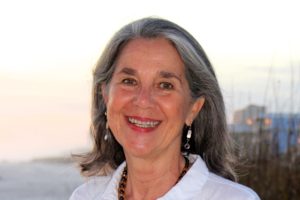 A herbalist and naturopath, Betty Sue uses safe and natural therapies to help a person bring the body into balance. She is dedicated to teaching better ways to eat, drink and 'live it' through dietary and lifestyle adjustments that provide good nutrition and proper exercise for the body, mind and spirit.
For the past fifteen years, she has offered guidance and assistance to those looking for support in their healing journeys. She currently sees clients at her office in Ocean Springs, MS by appointment. Read about her Services and fees.
Look around the site and then Contact Her today!
Betty Sue has lived and worked on the Mississippi Gulf Coast all of her life. For twenty five years, she taught at Mississippi Gulf Coast Community College. She is past-President of the International Iridology Practitioners Association. Follow her on Facebook at Betty Sue Says
Credentials:
Diplomat Instructor for the International Iridology Practitioner's Associationhttp://www.iridologyacademy.org/iridology
Traditional Naturopath and Natural Physician, British School of Natural Medicine
Certified Master Sclerologist, International Sclerology Institute
President of International Iridology Practitioners Association
B.S., M.S., University of Southern Mississippi
Natural Physician & Herbalist, School of Natural Medicine, Colorado
Master Herbalist, Rosemary Gladstar
Living Foods Educator, The Ann Wigmore Institute, Puerto Rico
Betty Sue is a Diplomat Instructor at the Southern Institute of Natural Health. Click below to learn more about classes that you can take on-line and in person: